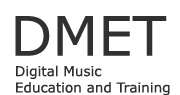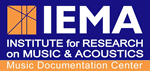 Create a valid overview on business opportunities in the profit- and not-for-profit part of the online-music-market.


Develop a virtual "observatory" for market development.


Create an online resource base on research papers and materials concerning the topic.


Create an overview and list of available music business education.


Develop a serial of international conferences to create awareness for the problem and to disseminate DMET.


Develop a curriculum, learning material and workshop modules for the "digital music artisan".


Establish a network of trainers and speakers available on local level and train them.


Βuild the network of music education institutions to implement the curriculum.


Digitization of music files.


Create new standard contracts for the right holders about music digitalization and distribution.


Setting a shop with music files on the Internet platform.