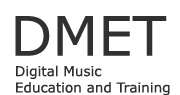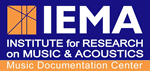 Music creators that have already started a career need to add skills for selfmarketing in the digital realm: The stakeholders of the previous content value chain have displayed a reluctant adaption to the new environment. The result is a decline of available support for authors, composers and artists – the big record labels have cleared their artist roaster, publishing houses have stopped signing young talent, booking agencies are not able to take risks and work only with already developed artists.


Music education institutions: The majority of institutions for music education that prepare Europe's future music professionals for their carrers was not yet able to develop curricula or implement the necessary modules to prepare their students sufficiently for the challenges and opportunities in digital music distribution.


Small record labels and future music professionals: By better understanding their opportunities in digital distribution they will see better chances to develop sustainable careers.


The European audience: The better creators make their music available, the better is the access to as many musics as possible.